Market Update! 📢
This Week's Numbers are in! (06/01-06/08)
Here is this week's Santa Cruz County's real estate update.
Each week during this current SIP (shelter in place) and COVID-19 pandemic, I will be providing an update. Why? Because this is a fluid situation, that is new to everyone, and things are changing almost daily. Let's stay informed!
I've put together some graphics to illustrate comparisons. I've broken down the last 4 weeks, and then highlighted the last week. So, let's compare what's been going on in real estate over the past several weeks. Have there been changes since the COVID-19 outbreak? If so, what does that look like? The things to look out for would be drastic changes in price reductions, transactions falling through, and removed listings. What do you notice?
For reference: "TFT" means "transaction fallen through" or canceled escrow. "C/W/E" translates to Canceled, Withdrawn or Expired listings, meaning removed from the market.



Last month's numbers are in and the median home sale price (single family residential detached) for all of Santa Cruz County per the MLS (multiple listing service) for May was $1,300,000, continuing the upward trend. The Condo/Townhome median sale price was $751,500, on an increase as well. Homes on average were selling 107.30% of the listed price (compared to 106.7% of the "original listed price") and the median days to receive an accepted offer for the county was 10 days. The real estate inventory was 1.2 months for the county, still incredibly low.


MAY COUNTY BREAKDOWN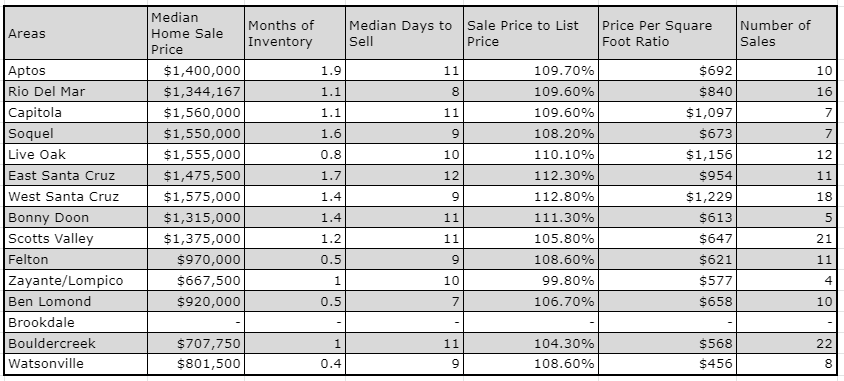 CURRENT INTEREST RATES AS OF JUNE 8, 2021
Interest rates are subject to change daily. Current interest rates shown are indicative of market conditions. Individual rates may vary upon borrower's qualification and loan terms. Source: wellsfargo.com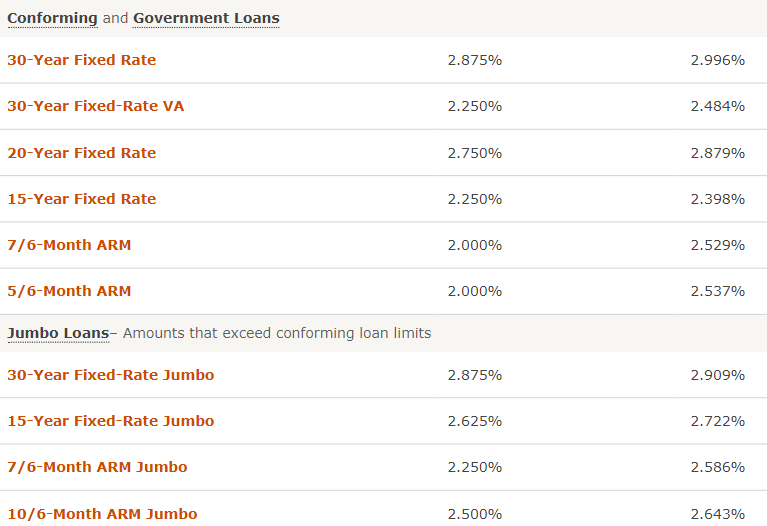 Kaelin Wagnermarsh Team
(831) 419-6538
Realtor DRE 01945819
eXp Realty of CA
#marketupdate #santacruzcounty #realestate #kaelinrealestate