Santa Cruz County now meets the COVID-19 metrics for the "red tier" of the state's Blueprint for a Safer Economy, setting the stage for a transition out of the purple tier next week.
If the county maintains or improves these metrics on March 9, it will move to the less restrictive red tier next Wednesday, March 10, county officials said.
The news about Santa Cruz County's metrics came as state officials announced that seven other counties will move from the purple tier — the strictest level in the state's four-category reopening roadmap — into the red tier, effective Wednesday.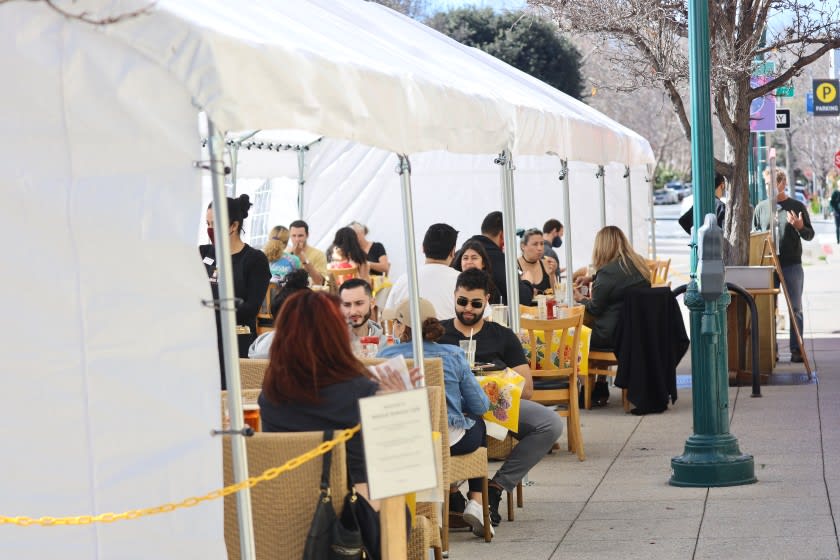 Outdoor dining has resumed in Santa Cruz County, and a move to the red tier would allow for limited indoor seating, too.
(Kevin Painchaud / Lookout Santa Cruz)
continue reading article:

https://lookout.co/santacruz/coronavirus/story/2021-03-02/red-tier-santa-cruz-couty?fbclid=IwAR1gBJ-CHlyMqVs60wmsvVhCq5bkN6Fa9TNxCHg4RVkxFL4G395E11EKrR8