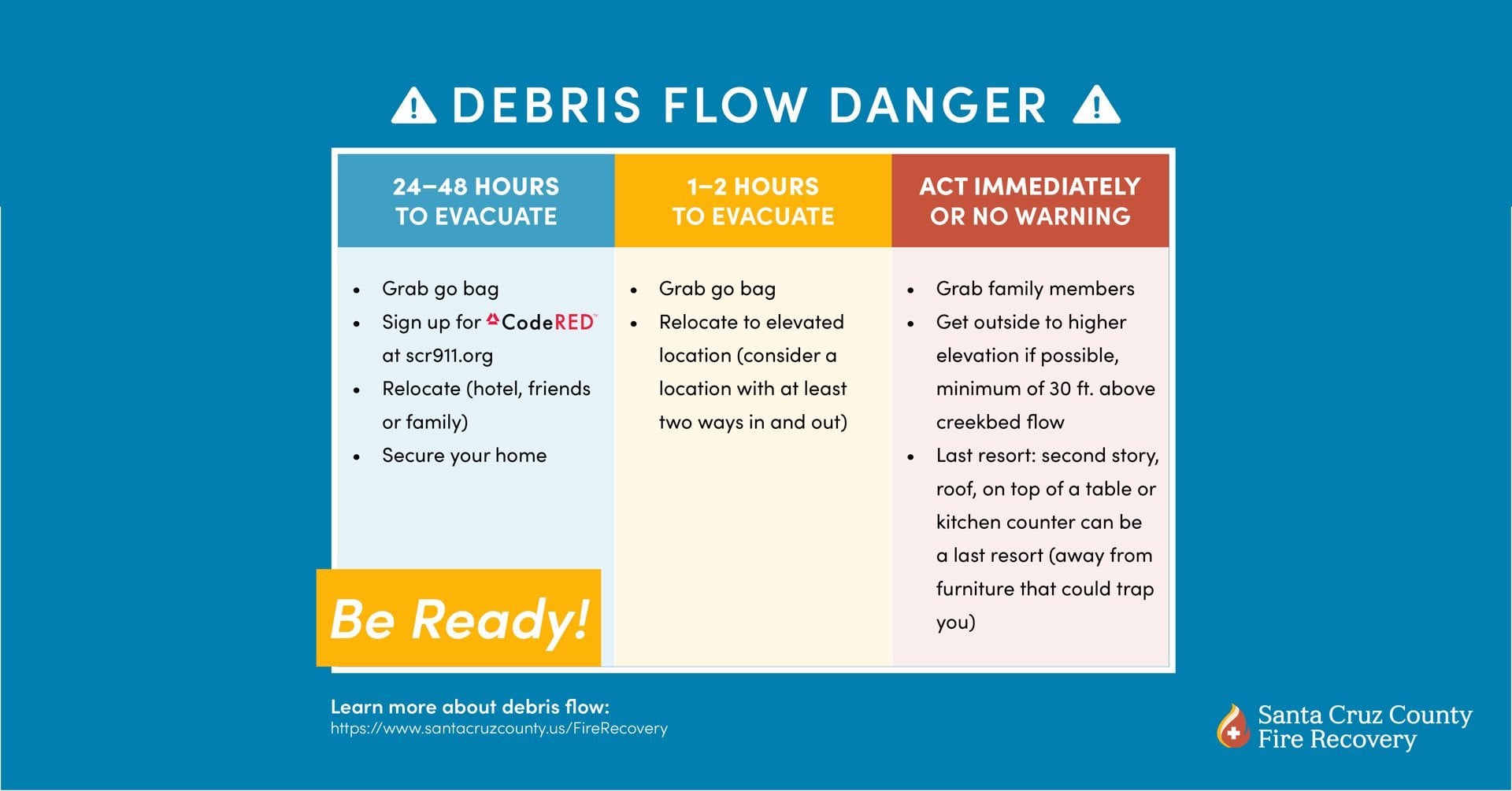 Evacuations are underway in areas near the CZU Lightning Complex burn scar. Find your zone at community.zonehaven.com.
If you have not left, the time to move is now. Find a friend or family to stay with. If you cannot, locate a Red Cross representative at one of our temporary evacuation points (SLV High School, Scotts Valley Community Center and Pacific Elementary in Davenport).
If you insist on staying, please know the consequence of a miscalculation could be fatal. If a debris flow is coming at your home, it may be too late.
Source: County of Santa Cruz Facebook