In the News
REVISED HEALTH ORDER REMOVES

LODGING RESTRICTIONS

Santa Cruz County, CA - Santa Cruz County Health Officer Dr. Gail Newel on Tuesday issued a new order removing local restrictions on lodging operators, allowing hotels, motels and vacation rentals to resume business activities in accordance with State guidelines effective Friday, June 12.

The County was previously approved for a State variance and issued orders aligning the County with State guidance, which will allow movies theaters and family entertainment centers; museums, galleries and aquariums; gyms and fitness centers; swimming pools; campgrounds and RV parks; and tasting rooms, brewpubs and bars to reopen on Friday as well. The new order also extends partial beach closures through July 6, 2020, at which time the County will reassess beach access.

Furthermore, the County is aligned with new State guidance on schools, childcare facilities and day camps. The County advises residents that not all operations or businesses will be ready to open on the effective date of sector guidance." To learn more click the image below:

Tragedy Strikes Ben Lomond
The community has been shook by the recent events in Ben Lomond. The community was terrorized by a dangerous person resulting in a community reeling, officers injured, and a sheriff murdered. This event was horrific, and it is hard to consider any possible light out of all of this. I decided the best thing to do would be to share the following article, it is important to remember there are heroes among us. This unnamed individual is just that.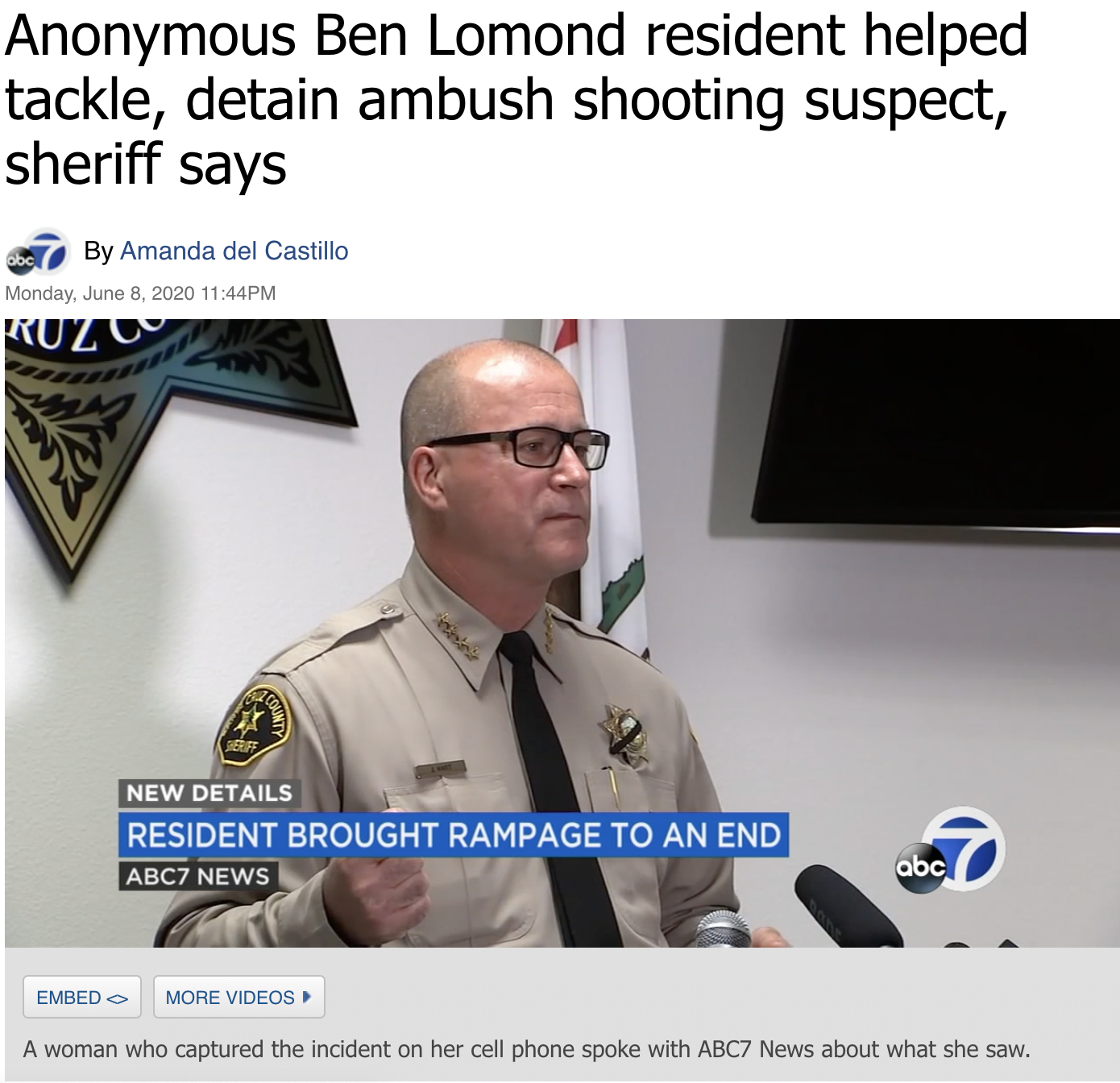 Santa Cruz County Real Estate in Summary
Sources: The Santa Cruz Association of Realtors and MLSlistings, INC reflecting all of Santa

Cruz County Residential detached for the Month of May2020.
County Breakdown
Time for a monthly synopsis of the local real estate market! While it is important to look at the month as a whole, it's key to keep perspective on a smaller scale as well. At the end of this month's update I have included a closer look, a comparison week by week.
Last month's numbers are in and the median
home sale price (single family residential detached) for all of Santa Cruz County per the MLS ( multiple listing service) for April was $850,000, down from $949,500 in April . The Condo/Townhome median sale price was $616,500, on par for April . Homes on average were selling for 98.8% of the listed price(compared to 97.2% of the "original listed price") and the median days to receive an accepted offer for the county was 0 days ( keep in mind though, days on market for listings were halted by the multiple listing service – which has since been lifted ). The real estate inventory was 3.3 months for the county, still quite low.
Area Breakdowns
See below for valuable information regarding your neighborhood market! I have included the median home sale price, months of inventory, median days to sell, the sale price to list price ratio and the average price per square foot broken down into the different areas in the county (including all single family residential detached sales)
. S
ource: MLSlistinggs, INC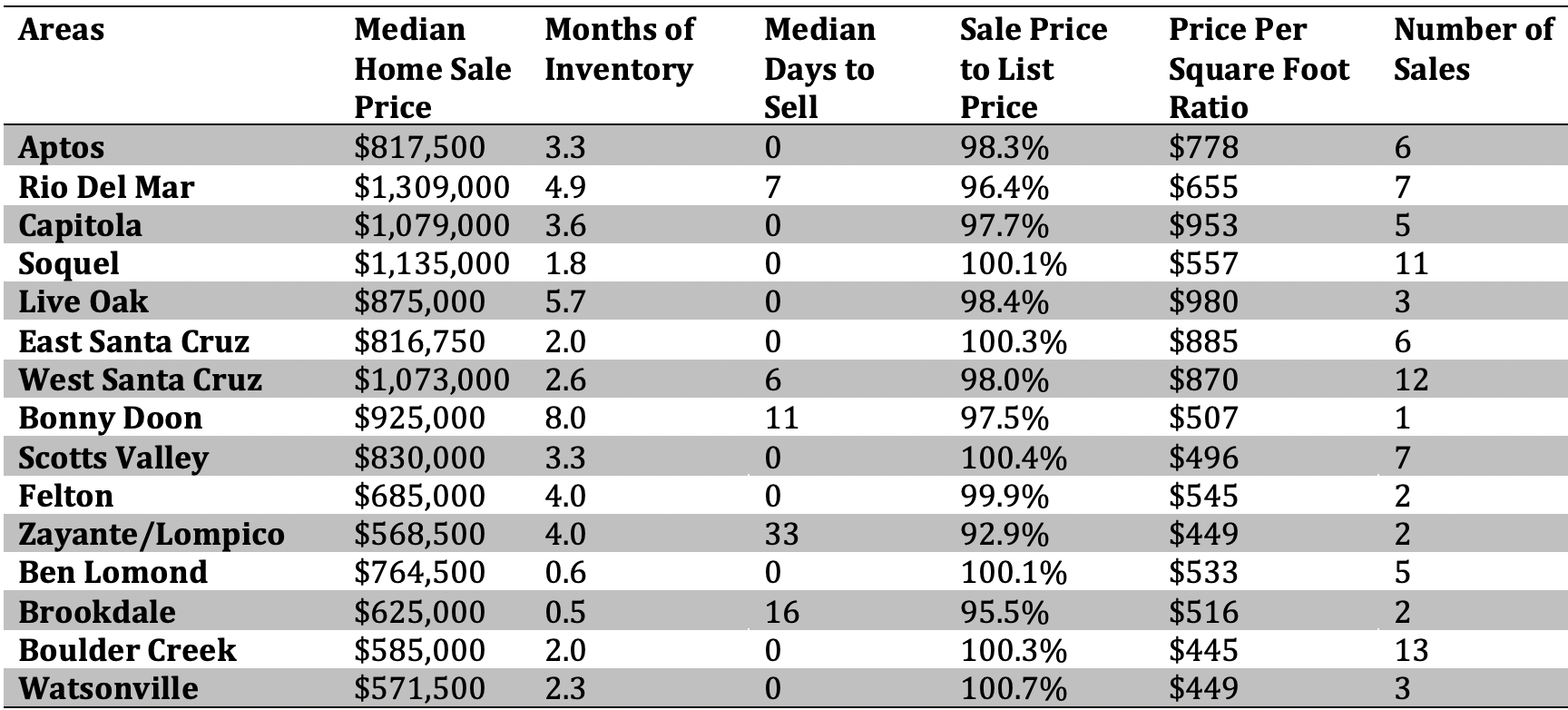 Current Interest Rates
as of June 10, 2020
Interest rates are subject to change daily. Current interest rates shown are indicative of market conditions. Individual rates may vary upon borrower's qualification and loan terms. Source: wellsfargo.com