Zoom Community Forum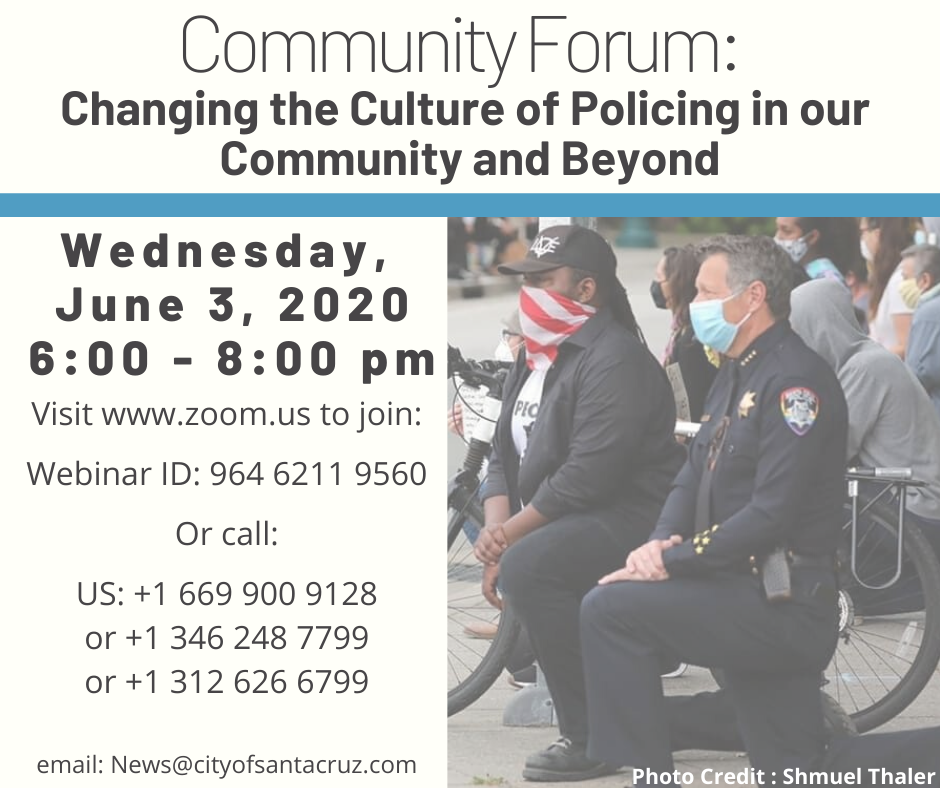 City of Santa Cruz Mayor Justin Cummings and Police Chief Andy Mills host a community presentation on the steps that the Santa Cruz Police Department has been taking over the years to reduce bias, increase diversity in the department, and de-escalation tactics.
Wednesday, June 3, 2020, from 6 – 8 pm.
Members of the community can access the forum by visiting www.zoom.us
The Webinar ID is 964 6211 9560.
or by calling (669) 900-9128, (346) 248 – 7799,
Questions or comments can be submitted ahead of time to news@cityofsantacruz.com.