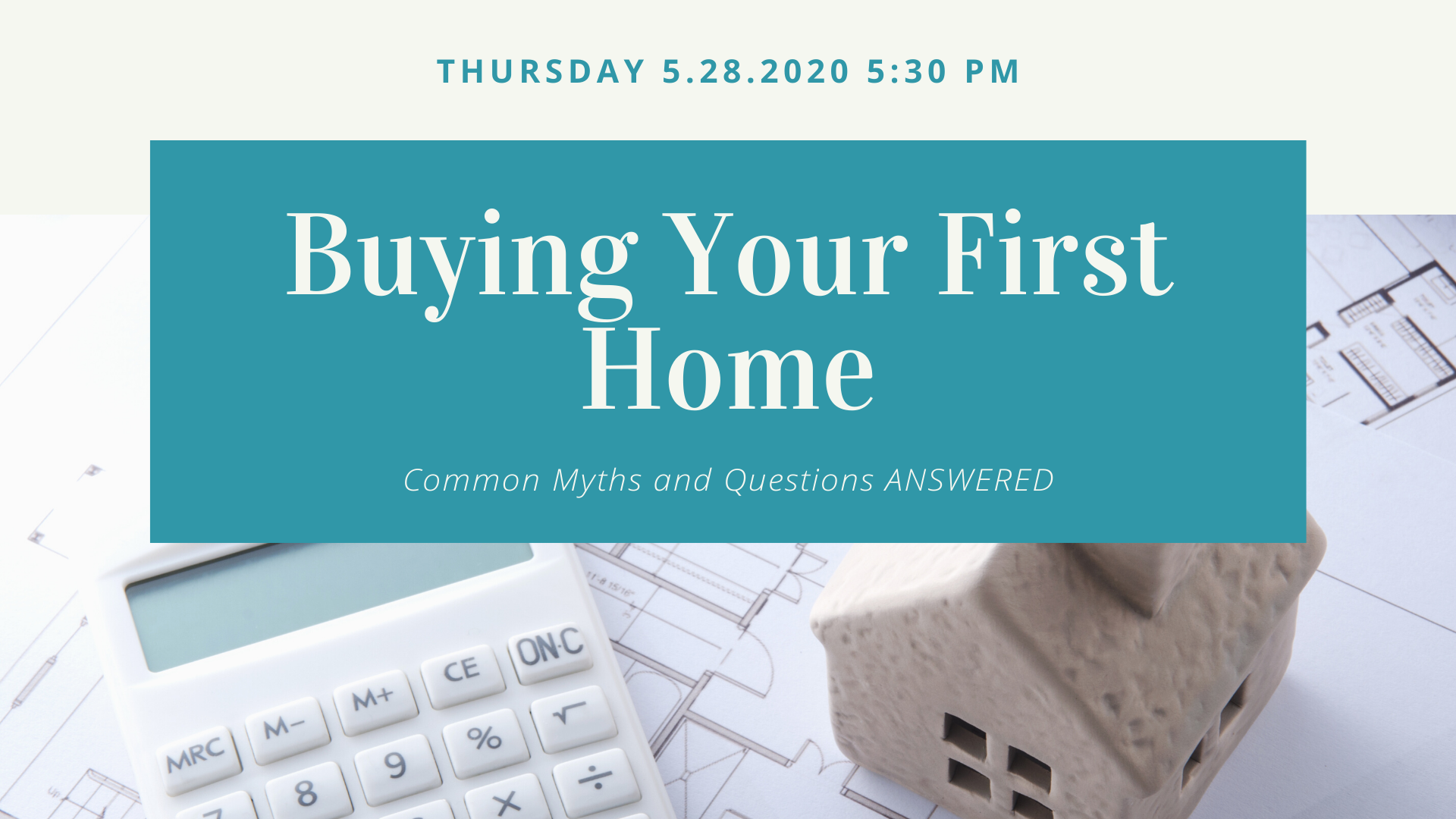 CALLING ALL RENTERS! Has this shelter in place made you realize the "shelter" you're in now is NOT the one they want to be stuck in? Wondering what taking the plunge and actually buying a home looks like? What about how the pandemic will affect the process of getting a loan? Even if you're just curious about the process of buying a home - what do you need to know NOW to prepare for a home purchase in the future?
There are so many myths and misinformation circulating the home buying experience - let's get down to the facts and what you NEED to know. Join us Thursday (5/28) at 5:30 as we delve into the 5 most frequent questions and myths about buying a home. This is a FREE virtual event, click the link to register.
Join us Thursday for the answers!